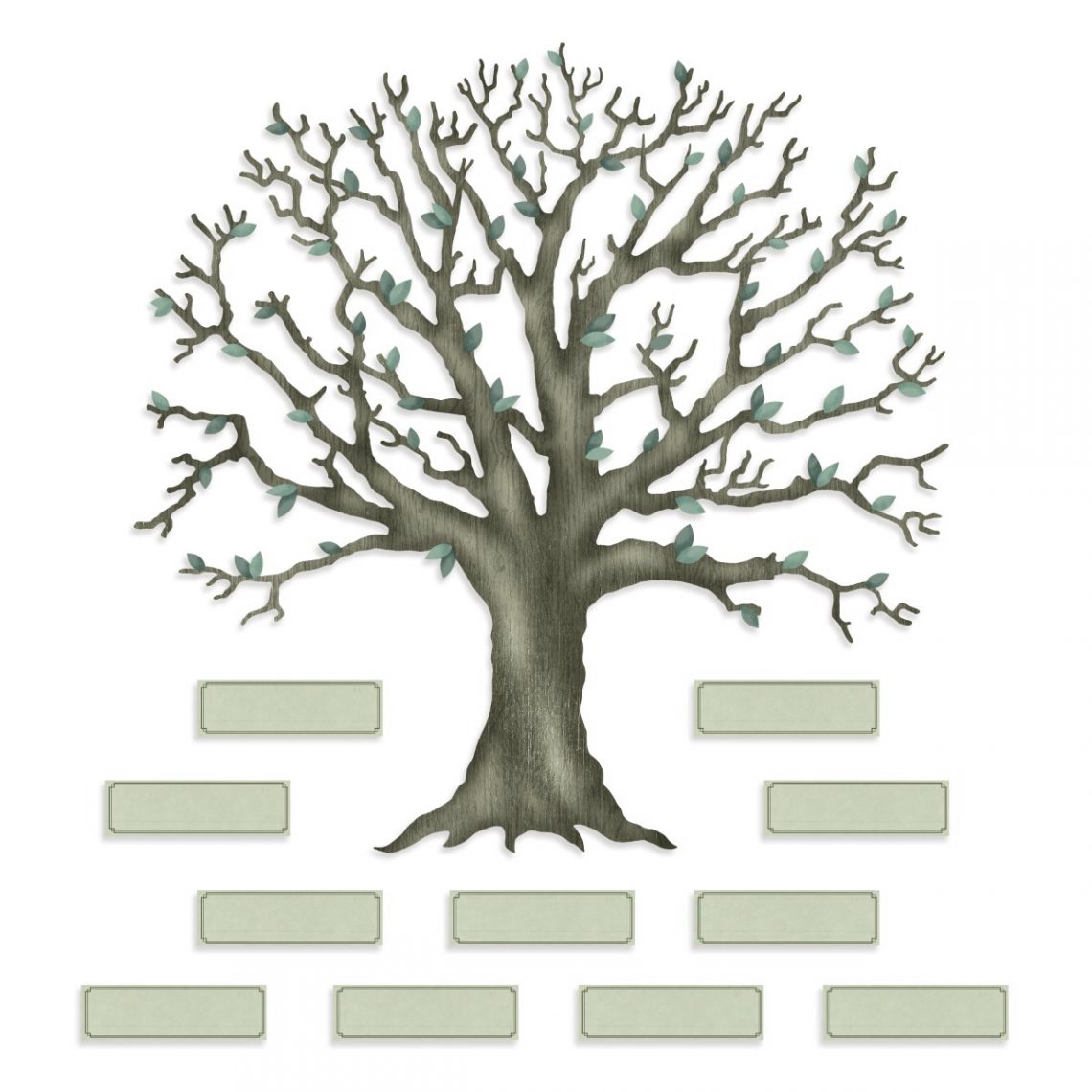 How to Create a Family Tree Website
With the ease and convenience offered by genealogy software programs and hosting sites, learning how to create a family tree website is a task now more accessible to the average person than ever. A variety of options are available for individuals within a broad range of technical skill levels, and everything from simple lists of names to photo-enhanced family journals can be developed to meet the needs of the aspiring family historian. To get started on a website that can be shared and cherished among your loved ones, take a glance at the following simple steps.
Identify Your Main Purpose. Many new genealogy hobbyists quickly get frustrated over what can turn into the endless task of tracing and organizing new information for their projects. To avoid this problem, identify the most important task you hope to accomplish first. Is it your goal to trace the family line back to a specific generation? Are you hoping to document living family members only? Will you focus on one side of the family at a time if this is a large project? Prioritizing your documentation goals will provide you with a sharper vision to follow during your research efforts, and perhaps eliminate tempting but ultimately distracting side projects along the way.
Gather Primary Materials. Once your priorities have been established, consider gathering as many primary (original) research materials as possible. While needs will vary depending upon ultimate goals, having access to birth and marriage certificates at the minimum may be helpful for more dependable documentation (although not required). This is because maiden names, exact dates of birth and marriage (that is, not just years), and cities of birth are among the most basic pieces of information requested in genealogy database entry forms. However, reliable information passed down from family members will often suffice. In addition, consider whether you would like to include photographs, copies or transcriptions of journal entries, scanned copies of legal records, etc., in the project's layout, as this will affect the family tree hosting service selection you make later.
Choose a Hosting Site or Documentation Source. Selecting a host for your family tree involves assessing your own technical skills and Web savvy, what your goals are for the project (which you have already done), and how many features you will need. If a simple tree is all you require, uploading your GEDCOM (Genealogical Data Communication) file and photos (if desired) to a software program or major genealogy records host site may be one of the final steps of your process. However, if you would like a more in-depth and personal tree, building your own website from templates provided by a webhost or blogging site may be a better option. If you decide to choose a personal site or blog, consider the space and bandwidth, template design options, and quality of customer technical support being offered when comparing providers. Before making your final decision, also consider the issues brought forth in the next step.
Determine Privacy/Access Preferences. Many of the major, public family tree websites offer tools for connecting with other members, and even provide advanced options for connecting with those whose family trees may provide a link to your own. In addition, some services allow users to contribute to and borrow from free public records databases and programs such as the World Archives Project as a part of a larger collaborative mission to preserve historical information. While personal blogs and self-made websites may seem more personal and/or flexible, these and other perks that offer other global users access to your project (sometimes limited access, depending on your preferences) must be taken into consideration. Also keep in mind the importance of your family tree's online visibility to family members who may not be in touch, and how your registration with a major hosting site or use of a personal site may affect how easily your project can be found. Determining whether greater creative flexibility or wider access to others is more important will affect your decision in this case.
Personalize. If you decide upon building a family tree website of your own, you may wish to include a chart for mapping out family connections, a bio page for each family member, sub-pages for each person's main page (to include journal entries, scanned records, more photos, etc.), a forum for family discussions, and perhaps even take advantage of online marketing tool buttons that are often available within web hosts' free templates (these make it possible for family members to bookmark your page, link it to their social networking profiles, and post it to social news sites). Some of these options are available through major family tree hosting services as well.
Set It and (Don't) Forget It. Remember to check your site often to test links, see if other family members have tried to make contact, freshen its layout and usability (if possible, depending on the host you choose), and to update others on your ongoing research. Regular updates and maintenance are vital to generating continued interest in any website, and will ensure that your project remains important to those involved.
Whether your goal is to create a simple document linking one generation's names to the next or to design an extensive historical research campaign, creating a family tree online is well worth the effort. Sharing experiences and passing down heritage is at the heart of any genealogy project, and family members inheriting the gift of your careful preservation will benefit for years to come.